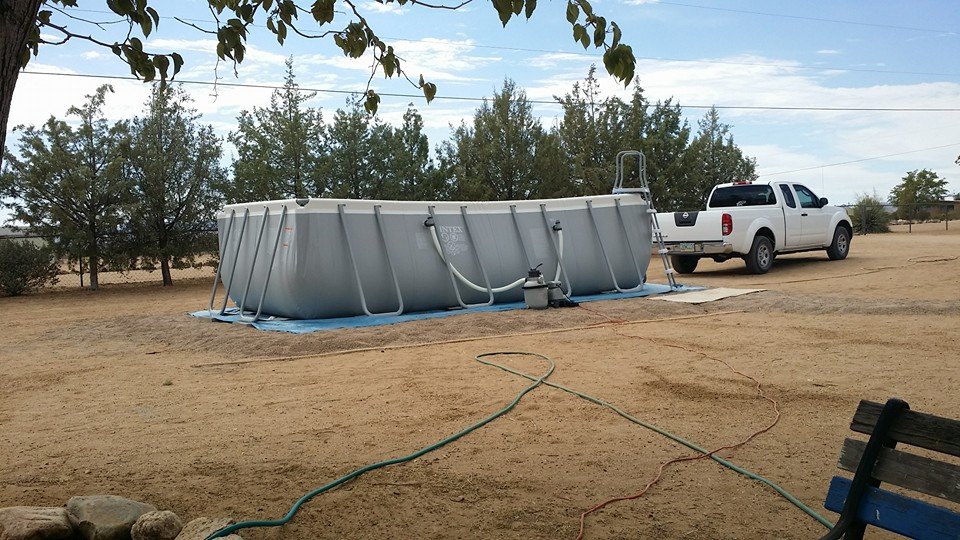 Fourth Of July Pool Party

Well it was an early start that morning, we were bound and determined to have our new pool up for the 4th of July festivities. Got up at 5:00 am to beat the heat, my friend Randy showed  up about 6:30 and Jenna and the children all joined in. Roughly 2 hrs later it was time to install the pump and start filling, 6 hrs and 4,545 gallons or 37,723 pounds of water later it was Pool Time !!!!!
Check Out The Video

Time To Get Wet
ARVE Error: For the maxwidth (maxw) option you need to have normal or lazyload mode enabled, either for all videos in the plugins options or through shortcode e.g. [youtube id=123456 mode=normal maxw=999 ].